INKLESS PRINT KITS: HOW TO CAPTURE BABY'S FOOT AND HANDPRINTS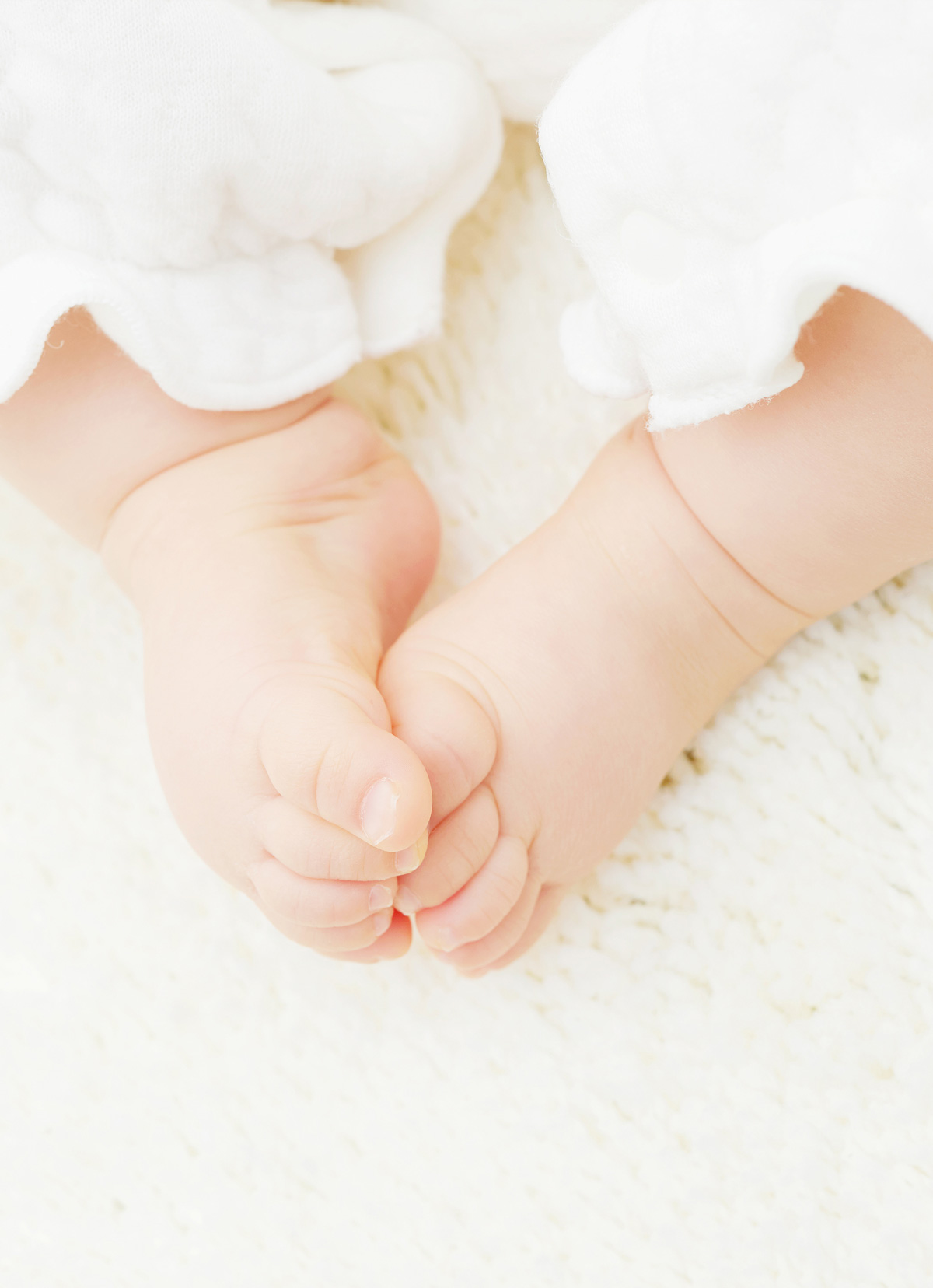 HAVE FUN CAPTURING EVERY CREASE AND WRINKLE ON YOUR BABY'S HANDS AND FEET
PREPARATION
1. Your Tiny Crown inkless print kit
2. A firm clean surface (e.g. a board, table or worktop)
3. Soap and water
INSTRUCTIONS
Make sure the baby's hands and feet are clean and dry. For best results, have someone help you hold the baby so that you have two free hands to take the print.
Place one coated paper on the firm clean surface, with the print side up.
Tear open the inkless wipe sachet (you will notice that your inkless wipe will feel quite dry, don't worry this is normal). Unfold the wipe and thoroughly rub the wipe on baby's hand or foot, making sure to cover every area you wish to appear in your print. Be aware that your hand(s) could also mark the paper and ensure that only the baby's hand is laid for print.
With the coated paper on the firm clean surface, firmly press the baby's hand or foot down, making sure that as much as the baby's hand or foot as possible is touching the paper. Hold down firmly for 5 – 10 seconds and then lift the hand or foot off gently. The print will appear and darken over a few minutes. It may take a little longer for pink and blue inkless wipes.
For new-borns and very small babies, when taking handprints roll the hand out gently from palm to fingers, making sure every part of the baby's hand touches the paper.
Wash your hands and baby's hands or feet with soap and water.
IMPORTANT
DO NOT open the wipe until you're ready to use it. Once opened it can be used a few times but will quickly become less effective.
Make sure the slightly glossy side of the special paper supplied is facing upwards. If you use the wrong side, no print will take place. If you accidentally try to print on the wrong side, quickly turn the paper over, re-apply the wipe and make another attempt to get a print.
Avoid excessively pressing the baby's hand or foot on the paper to avoid a darker print with less detail. DO NOT expose your prints to sunlight. To preserve your prints, consider scanning or taking a copy of them, allowing you to display the copy and keep the original in a safe place.
Each inkless wipe should be able to achieve up to 8 baby size prints, but only if you work faster. The best way to work faster with your Tiny Crown Inkless Print Kit is to have someone helping you hold the baby during application.
Avoid contact with eyes. If contact occurs with the eyes, rinse with lots of water and consult a physician. Keep away from clothes and furnishings, solution may stain some materials. Please retain this information leaflet for future reference.